Atlas Music Board
Atlas (working title) is a visual pinboard for music discovery and exploration. Users can search millions of songs in the Apple MusicKit database and pin their favorite discoveries to a board that can be shared with friends. Additionally, it identifies trending artists, albums, and songs.

This is a reimagined metaphor and design for my app Listenlist.
---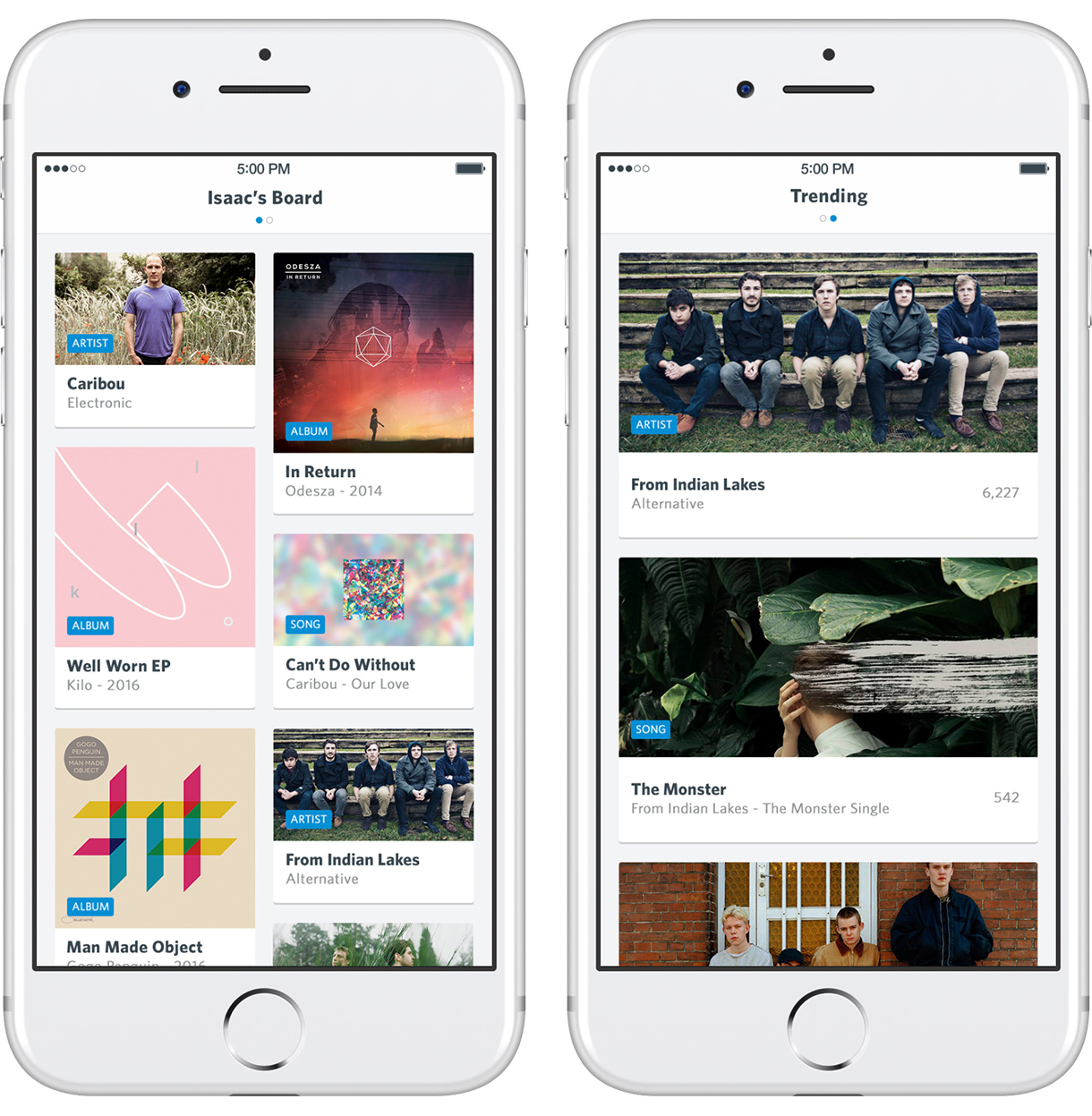 ---
Main pinboard and trending artists, albums, and songs.
Users can tap on pinned items to see more details, listen to full album discographies, and read biographies about artists.
---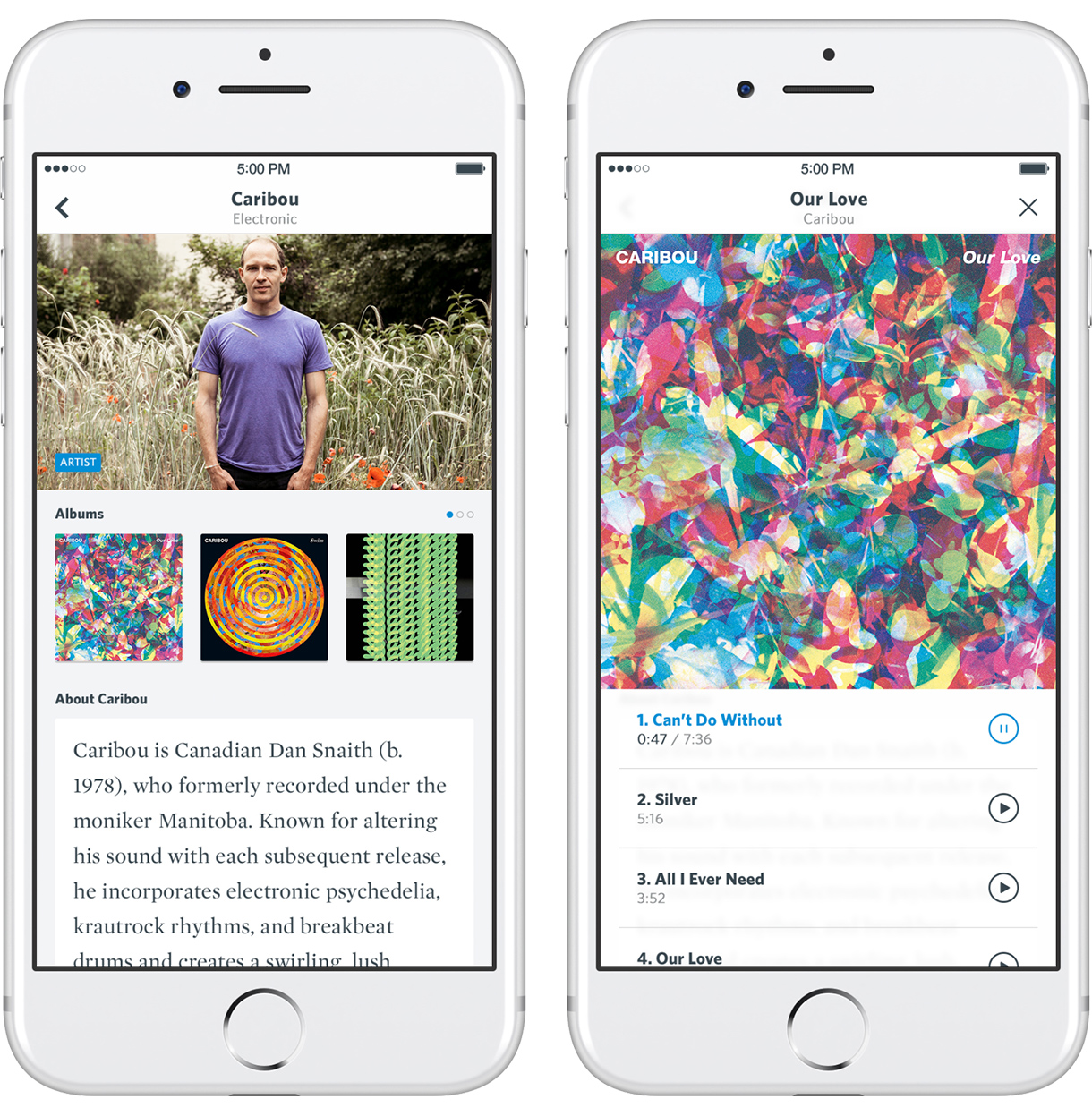 ---
Artist and album detail screens.
A minimalistic UI allows for simplistic search and playback functionality that floats on top of the interface in a modal view.
---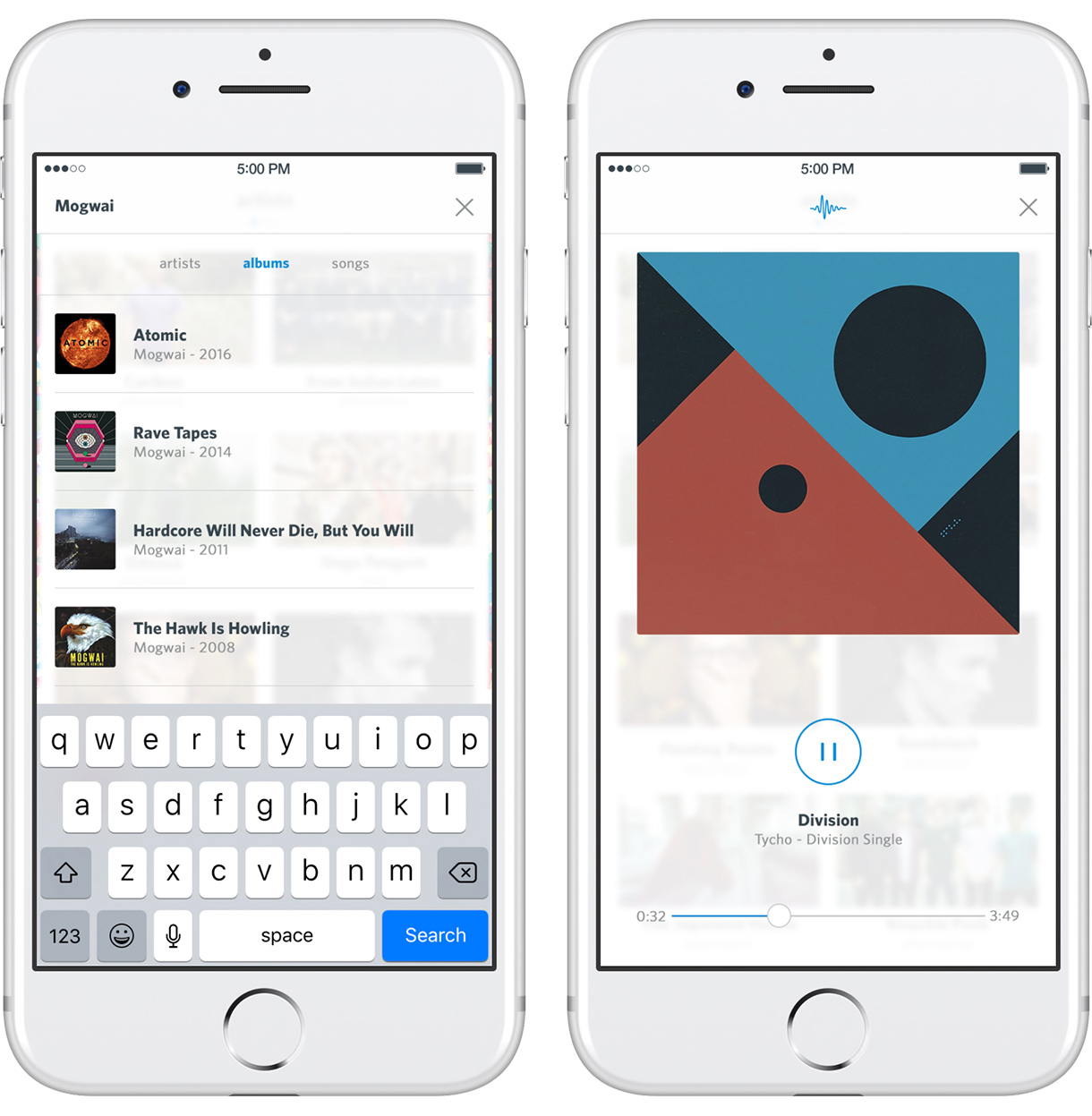 ---
Search and now playing modal.
Date: 2011 - 2012
Company: Arboreal, LLC
Project: Atlas (Listenlist 2.0)
Role: Co-Founder / Design
Team: Isaac Overacker: Co-Founder / Development